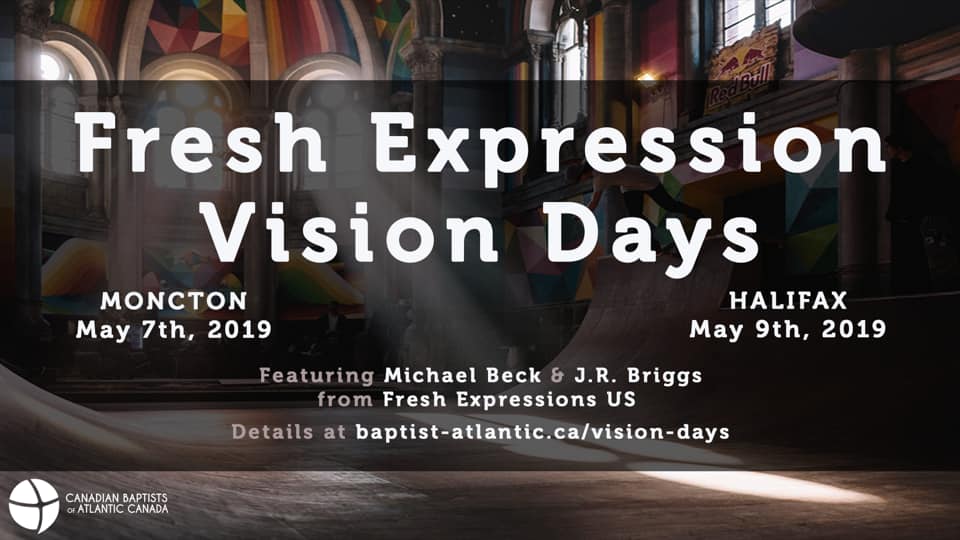 Join us for a Vision Day – a one-day training event that provides the perfect opportunity to discover what it means to be the Church in new and creative ways.
We're going to hear from two dynamic leaders from Fresh Expressions US.
This will be an amazing opportunity to learn how to renew existing congregations through fresh expressions of church, and to discern what this could mean for your region, community, or neighbourhood. There is active discussion as well as opportunity to build networks and relationships among those in your area.
LOCATIONS:
9:30AM – 3:30PM
Lunch will be provided at each event.
COST:
From a CBAC Church? $50 for the first registration; $30 for subsequent registrations.
Not from a CBAC Church? $70 for the first registration; $50 for subsequent registrations.
Click this link to watch a video about this exciting event that MBC is invited to.